Turn store visitors into clients and increase customer satisfaction.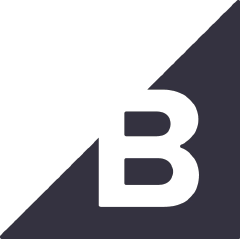 BigCommerce
Turn store visitors into clients and increase customer satisfaction.
The integration is free to use
332 teams are using it
E-commerce
setup instructions on how to properly configure this app with your LiveChat account.

Contact vendor to get help and support. You can also suggest improvements or request new features in the upcoming versions of BigCommerce.

Key Features

Easy installation

When it comes to our BigCommerce integration, plug and play is the term that comes to mind. All you gotta do is to copy our ready-made code and paste it into the dedicated module provided by BigCommerce. It's that easy! What's more, we provide a tutorial as well.

Chat tool that will enhance your website

With our modern chat window and eye-catchers, you will not only grab your customers' attention but also enrich the visual side of your store. Add LiveChat to your website and kill two birds with one stone.

The ticketing system

LiveChat for BigCommerce not only adds chat to your website but also provides you with a free of any additional charges ticketing system, because we know that your customers like to be covered all the time!

Proactive greetings

LiveChat can detect when visitors take certain actions on your website and issue chat invitations based on these actions. For example, you can send a personalized invitation to a visitor who has seen several of your help pages or contact a person who visited you for the first time.

Chat surveys

Gather feedback in chat surveys and find out what is going through your clients' heads. Ask specific questions or introduce your rating system. Thanks to LiveChat, you can have a viable insight into needs of your customers and tailor your efforts to deliver personalized service.

Product cards

LiveChat Product Cards for BigCommerce let you browse for your stores' offers and send product recommendations right in the chat window. Thanks to that, you can save time on skipping between chats and product pages in your store.

Benefits

Talk with customers and understand their needs

All website visitors are essentially sales opportunities. Once installed, LiveChat makes it easy for you to communicate with browsing visitors, build better relationships, and close more deals.

Increase the average order value

Using LiveChat to talk to customers helps you understand their needs and wants. You can use that knowledge to recommend similar products and services to increase the average order value.

Create repeat customers through live chat

With LiveChat, you can have a direct contact with customers that allows you to maintain and improve loyalty to your brand.
API & DevelopersSystem Status
Company
Investor RelationsPartner Program