Integrate LiveChat with ChatBot to get a customer service chatbot!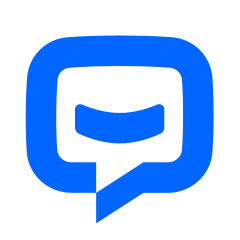 ChatBot
Integrate LiveChat with ChatBot to get a customer service chatbot!
Billed separately, in-app purchases
12.5k teams are using it
Chatbots
setup instructions on how to properly configure this app with your LiveChat account.

Contact vendor to get help and support. You can also suggest improvements or request new features in the upcoming versions of ChatBot.

Key Features

Visual builder

Build chatbots with ease using a drag-and-drop interface. Quickly arrange the conversation flow to create exactly the chatbot Story you need.

Chatbot templates

Launch your first chatbot in minutes using task-specific templates designed by professionals. Freely customize the conversation scenario, so it's suited to your business needs.

AI-powered chatbots

ChatBot uses AI to help you better support, engage, and sell across channels. AI algorithms work in the background adapting chatbots to customer needs. ChatBot uses natural language processing (NLP) to correctly interpret inputs and analyzes continuously with machine learning algorithms to improve performance.

Transfer chats to agents

Handover cases that need human attention to your support team using the chat transfer action. Your agents have an automatic insight into the chat so no redundant questions will be asked. Moreover, you can create custom filters that trigger the transfer only when your criteria are met.

Let training improve your chatbots every day

ChatBot automatically saves all unrecognized phrases and suggests them as possible Story additions. Add suggestions with one click.

Connected chatbots

The open API, webhooks, and Zapier integrations give you the flexibility you need to connect your chatbot to just about anything you can think of.

Rich messages

Send responses that encourage customers to chat and interact. Mix and match text, images, buttons, and quick replies to show off your brand, products, and services.

Benefits

Use chatbots for repetitive tasks

Build chatbots for everyday consumer requests and improve customer experiences, such as accessing the latest news updates, booking tickets, ordering food or weather.

Say 'Hello' to automation!

Handle more support cases and automate repetitive scenarios! And when the bot faces a problem it can't solve, it will transfer the chat straight to you.

Work smarter and more efficiently

Automate tedious tasks with chatbots so you can focus fully on providing an exceptional customer service.

Transfer chats to humans when necessary

A chatbot can process thousands of similar requests at the same moment while your agents can focus on those cases that require human attention, engagement, and experience.
API & DevelopersSystem Status
Company
Investor RelationsPartner Program