Send contacts, leads and cases from LiveChat to Salesforce.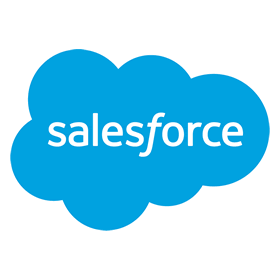 Salesforce
Send contacts, leads and cases from LiveChat to Salesforce.
The integration is free to use
2558 teams are using it
CRM
setup instructions on how to properly configure this app with your LiveChat account.

Contact vendor to get help and support. You can also suggest improvements or request new features in the upcoming versions of Salesforce.

Key Features

Manage your leads and contacts in LiveChat

Integrate LiveChat with Salesforce and elevate your workflow to the next level. Manage your Leads and Contacts, save chat transcripts as Objects and decide which information about your customers is the most important – all of that without leaving your LiveChat application!

Advanced configuration

Decide which fields should be available when adding new Leads or Contacts and and choose the exact object to which LiveChat will save your chat transcripts – whether it's the Activity or Task. And all of that straight inside the plugin itself.

Benefits

Make it effortless to capture new leads

Capture leads on a big scale and strengthen relationships through live chats.

Get a detailed picture of the customers you have

The context gained from CRM records is key for sales and support teams as they chat live with prospects. This integration provides that context right where they work - in the Salesforce dashboard.

Gain a competitive advantage over competitors

Competitive advantage can be obtained by managing your products more efficiently and having good relationships with customers. With LiveChat, you can communicate with your customers in a channel they prefer while providing a superior customer experience.
API & DevelopersSystem Status
Company
Investor RelationsPartner Program